Advanced Door Technologies
design to manufacturing, installation and service
Dock Levelers
We have a leveler for every application. Mechanical, hydraulic, and air-powered models are available in a wide range of sizes and capacities, and for added security and productivity, ADT is pleased to offer ADT's popular Extra Dock Safety (XDS) Series.
All our dock levelers contribute toward a positive LEED rating. Save energy and money and make your facility environmentally responsible.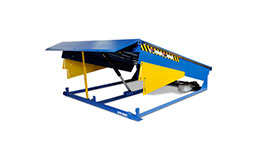 Hydraulic
ADT pit style hydraulic dock levelers are industry-renowned for their high performance capability. Available in a variety of sizes and in capacities of up to 80,000lbs (36,364kgs). Can be operated with a single or advanced push-button control or be upgraded to a Blue Genius™ for added versatility.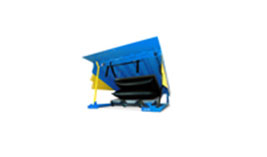 Air-Powered
Air-powered pit style dock levelers deliver the same high performance level as a hydraulic dock leveler, but does not use non-sustainable hydraulic oil. Airbag and air cylinder models are available to suit application requirements or end user preference.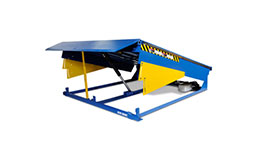 Mechanical
ADT pit style mechanical dock levelers are easy to operate: just pull on the ergonomic pull-chain and 'walk' the deck onto the trailer or truck bed. Strongly built, dependable, and available in capacities of up to 50,000lbs (22,727kgs).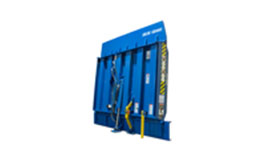 Vertical Storing
The ADT vertical storing dock leveler is the perfect loading dock solution when strict climate control or high cleanliness levels are required. By allowing overhead doors to close all the way to the pit floor, energy loss is minimized and dust, debris, and pests are kept out.
Sample applications include:
Frozen food storage
Pharmaceuticals
Beverage handling
Edge-of-Dock
The ADT edge-of-dock leveler is an economical solution for applications that do not support the installation of a pit-style leveler or loading docks that serve standard trailer heights. Edge-of-dock levelers are easy to operate and represent an ergonomic and safer alternative to dock plates.
Available models: